TESTIMONIALS
Dan was so great to work with! From the first time I met him, it was like I had known him for years! He was so wonderful interacting with my entire family and guests at the wedding. I am definitely keeping his number and will be using him again!
We used David's DJ services for our wedding in June 2019 and were very happy. Dan, one of the DJ's that works with David was assigned to our wedding and he did a great job coordinating before the wedding as well as the day of. They went the extra mile to play a song during the wedding they didn't have available by finding it on YouTube and playing it from there. Overall a fantastic job and we highly recommend.
---
 We used David G's DJ services for our wedding in June of 2019. Dan, one of the DJ's that works with David was assigned to our wedding. Dan reached out to us about 3-4 weeks in advance of the wedding to go over everything we needed. He was so well prepared and reminded us of several things we needed to have songs for. He also had some great suggestions when we were not sure.
The day of, Dan showed up (with a partner) well in advance to set up and be ready to go for the ceremony. He played everything as requested and having the extra helper made dinner so much more efficient.
What really set Dan and his partner apart for us though was them going the extra mile when they didn't have to. There was a song we requested toward the end of the night that they didn't have, but Dan's partner immediately jumped in with his phone, found the song on YouTube and played it for us. While it was just one song, it is something we will remember for the rest of our lives. We had a blast because of their services and highly recommend!
---
 We hired Dan from David G.'s DJ & Karaoke service for a community fundraiser event. We could not be happier with the service. He arrived early and was set up and ready to go at event time. He was able to cater to every age group in attendance from the very young through adult. The light kits he brought provided all the decoration needed in the gym and the kids loved it! We had planned to give him volunteer support but we were not able to when not enough volunteers were available. That was no problem for Dan and his assistant! They managed the crowd and kids karaoke requests like the professionals they are. We will definitely use this service for future events and would highly recommend them to anyone!!
Trish L.
---
David G. McFarland was the DJ for our daughter's wedding at Carillon Park, July, 2014. He was fantastic from beginning to end. He was extremely easy to work with, played an outstanding list of very "danceable" music and made the evening fun for everyone! Putting the music in his hands gave us huge peace of mind. We will hire him again when the next occasion arises!! GREAT job David G.
Susan T.
---
David McFarland did a wonderful job of reading our guests throughout the night and played the right kind of music to keep them on the dance floor. We had asked that guests request a song on their RSVP cards which we then gave to David to incorporate in our reception music list. He knew which songs would be the crowd pleasers and get people on their feet, and which ones would work well as dinner music. He also did a great job keeping the flow of the night moving with the traditional dances, cake cutting, toasts, etc. We would highly recommend David to other couples! Very easy to work with and very professional.
---
I was very pleased with our entire reception. The music flowed smoothly at the right time for every event. David was super in helping us pick out what type of song and when it was needed. When we met, He had a wide variety of music to select. I was uncertain of what song to play and when. David not only had suggestions but we were able to listen to the song and pick the one we liked the best. 
I was impressed with his wide range of Knowledge of ALL types of music.
Karoke was suggested.. but I didn't think my guest would participate. WELL, I was WRONG.. not only did they participate.. They had a BLAST and it really made the reception AWESOME. I wouldn't pass on the Karoke.. you never know WHO will want to SING.
I would recommend David to all of my friends.. and to all ages. I would not only recommend for weddings, but birthday parties?? family reunions?? lol. I'm not sure if he does those but it would be FUN. 
Thank you again David G.. You were FABULOUS.. Thank you for allowing me to have a wonderful time and NOT worry about the reception…from the time we were announced upon entering the room and all the announcements in between.. The reception went off without a hitch!!
Thank you, Kristyn
---
David was such a pleasure to work with. He has an excellent Bose system that had great sound quality. We gave him a list of many songs and he selected from them. He did a very nice job of getting the guests up and dancing and played the requested music at special times such as the cake cutting. I would recommend David to anyone!
---
When my fiance and I were planning our wedding we wanted to be sure to pick the best DJ possible. I was a music major in college and so the music had to be perfect, as well as the DJ himself! David G. McFarland was easy to work with and was very professional. He sets up meetings with you and is in contact with you throughout the whole music picking process. His music selection is enormous and if he does not have a song that you want, he will find it and download it for you! Also, he was very good at announcing and playing music to get the guests out on the dance floor. We had about 175 people at our wedding and almost everyone was out on the dance floor for the entire night! David G. was sure to play a variety of different music that everyone could get up and dance to. He had us all out there for the entire evening! It was a blast! His ability to keep the party going is amazing and we appreciated his expert DJ experience. He made sure to keep the atmosphere fun without taking over the event. I would recommend David G. McFarland to anyone who is looking for a professional, helpful, fun and reasonably priced DJ! He made our wedding a wonderful and fun evening to remember!
---
David G. McFarland's Karaoke service was a wonderful addition to my wedding reception. Because he is so knowledgeable about such a wide range of music, he was able to help me with recommendations, and my guests had a great time! He has many years of experience in this field and it shows! I highly recommend using this service! Thank you so much for the great memories!
---
I highly recommend David G. He is such a pleasure to work with. I am so glad we chose him. The music he played was absolutely just what we were looking for. He is very professional in his demeanor. I cannot say enough about how he helped us make memories that will last a lifetime. Thank you again.
---
David G. McFarland is a true professional. He has many years of experience and it shows.
---
David G provides the most complete experience to a party. He is up on all the newest and oldest music, including Disney songs, show tunes and all the classics to create a perfect wedding reception be memorable.
The professional courtesy he displays and his artistry in the production provide the perfect background and then center stage when the moment arises. He compliments the celebration, doesn't demand center stage. His creative choice of the music will enhance any type of party setting.
He arrives on time and provides all he promises. With his service, you will have no worries, just enjoy your celebration!
---
David was the DJ at our daughters sweet 16 party. He arrived early and was set up well before start time. We was personable and professional throughout the event. The sound system was excellent and karaoke was a huge hit! He had a huge music library and was accommodating with requests. We would definitely use him again and highly recommend him for any event.
Jen M. 
---
David was the DJ for my wedding reception and did an awesome job! He kept everyone on the dance floor and the energy level high. He is a very professional business man and meets with you multiple times prior to the even to discuss your needs and wants. I highly recommend David to be your DJ for your event. You will NOT be disappointed.
Laura V. 
---
David Mcfarland was the DJ for my wedding last June! He was fantastic! I had so many of my guests come up to me to tell me how wonderful he was during the whole evening! Also, my husband and I had a large variety of people at our wedding and he was able to keep the dance floor full the whole night! He knows how to read a crowd and plays what keeps people out on the dance floor! I had a ton of people tell me that this was the first wedding that they had been in a long time where the dance floor was full all evening. He knows how to keep things moving and will listen to all of your requests. My daddy and I even did a surprise tap dance in the middle of our father-daughter dance and he faded one song into the other perfectly! I would highly recommend him to anyone looking for a DJ. He is very professional and has the latest equipment in the industry. He has the Bose speakers that filled our large ballroom with music and everyone was able to hear the toasts. The speakers allow for clear audio throughout the whole evening and are not too loud when you get up close to them. He is also very engaging and keeps guests attentive.He takes time to meet with you beforehand several times to make sure everything is just how you want it and if very professional and easy to work with!!!! If you are looking for a DJ for a wedding or a special event there is honestly no one better!
Stefanie S.
---
I highly recommend David G. McFarland as your DJ. He was the DJ at our daughter's wedding and he was absolutely fantastic. He played the most wonderful array of music. The night was coming to an end and everyone was still out on the dance floor enjoying every bit of his music and of the wonderful wedding. I highly recommend him without a second thought!
Karan D.
---
David G. did an absolutely fantastic job at my daughters wedding. Many of our guests commented on the DJ's excellent performance. The dance floor was not empty all night and we had a 7 hour reception. I highly recommend David G. for any event!
Lisa W.
---
When looking for a DJ I would recommend David McFarland. He is very experienced and knowledgeable. He is very friendly and funny yet extremely professional. You can tell he has a passion for what he does. It is not as simple as playing music as I had thought. He set the mood for the entire night! He knew how to get people on the dance floor and keep the party going. I don't think the dance floor was empty once! If you want people to be talking about your wedding long after it is over….this is your guy!!
 Angela L.
Contact Us Today To Learn More
davidgmcfarlanddj@gmail.com
(937) 546-2001 or (937) 434-9440
David G McFarland has been an On-Air Personality for…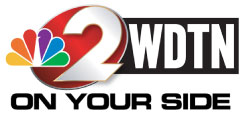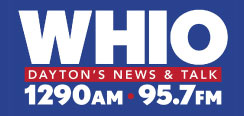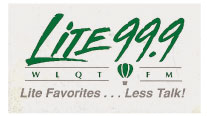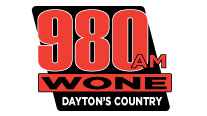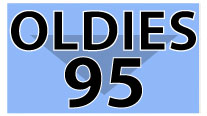 2013 Inductee into the Dayton Area Broadcasters Hall of Fame